FAZUA GmbH, manufacturer of the innovative lightweight evation eBike drive system, has a new Managing Board member: Fabian Reuter (34), co-founder, previous and current CFO of the Munich start-up, officially joined the company management on April 1st, 2018. Together with Johannes Biechele (34, CEO and co-founder) Reuter now forms FAZUA's top management.
Within the continuously growing business, Fabian Reuter will assume responsibility for Finance, Sales, Marketing and Administration, among other duties: "I am very much looking forward to my new role and responsibilities. High demand for our product and the resulting growth require a continuous, sustainable change management, which has been done very well so far and I want to do my part to contribute to the company's success." Reuter will also take on some of Marcus Schlüter's former duties, who left FAZUA in January 2018 by mutual agreement, but will remain closely associated with the company, both privately and professionally.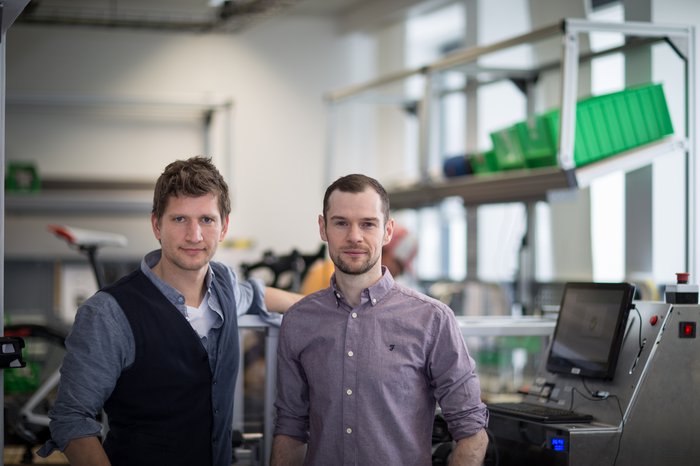 New Headquarter in Ottobrunn
The company's continuous growth is also reflected in FAZUA's choice of its new headquarter in Ottobrunn. Not only the production volume but also the number of employees will be multiplied in the course of 2018 and beyond due to the high demand for FAZUA products. This has brought the capacities of the previous Munich premises to their limits.

Hence, at the southern gates of Munich, FAZUA has moved into larger production and office rooms on April 1st. "We wanted to make sure that, even when growing, we would still all be able to work beneath the same roof as one team. Here, in Ottobrunn, we managed to create space for two additional production lines. If required, we have the opportunity to rent another building complex in 2019. Our partners also benefit considerably from the new location close to the highway", says Johannes Biechele, CEO of the FAZUA GmbH.