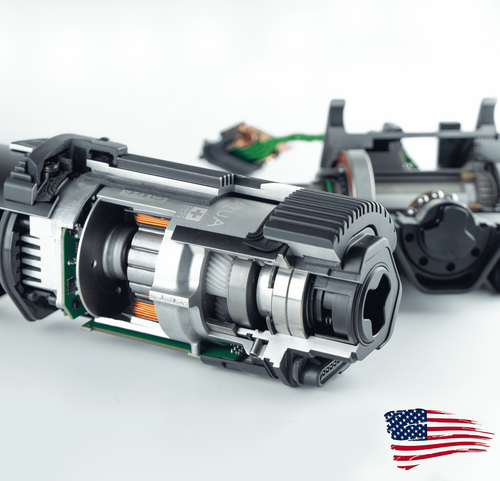 1st appearance at Sea Otter Classic
6 partner bikes will be presented for 1st time in USA
App version with power meter feature to be launched
To promote its step to the North American market Fazua will be exhibiting at Sea Otter Classic in Monterey, CA from 11-14 April. The German eBike drive system supplier made quite an impression on the European bike market and will enter US and Canadian bike stores in fall of 2019.
The extremely lightweight and made-in-Germany mid drive system is perfectly closing the gap between most eBike systems and non-motorized bikes. With an unparalleled natural riding experience and an elegant in-tube solution – which houses battery and motor inside the frame's down tube – the system is addressing those ambitious riders who are looking for a subtle support in particularly exhausting sections.
In the two years since its market entry, Fazua managed to equip 28 major bike manufactures with 35 models in Europe. As Fazua is the system of choice for most eRoad and eGravel bike OEMs, its market share in these young niches is approx. 80% and counting.
At Sea Otter, Fazua will exhibit some of the most spectacular partner bikes from Look, Cube, Cairn, Bulls, Logo and Fantic. This is the first time these bikes can be seen outside of Europe.
As the system is using a very sensitive cadence and torque sensor, Fazua teamed up with Comodule to develop an app which includes a power meter feature. The app will also be presented at the Fazua booth (M16). To make its appearance even more eye-catching, Fazua will appear in a completely redesigned corporate identity. So, keep your eyes open for those blue flags…