Get the app here: Apple App Store and Google Play Store
USER MANUAL - FAZUA APP - PREMIUM (EN)
COMODULE and Fazua teamed up and developed an app for all users of eBikes with the Fazua evation drive system.OEM customers can furthermore benefit from their own app and cloud accessfor their Fazua-equipped bikes.

Nowadays, most sport-orientated bike riders want to track their data. By usingthe FAZUA app which is compatible with all eBikes equipped with the Fazuaevation drive system, you can get access to A LOT more data from now on.Data that will help you learn more about your training and your bike.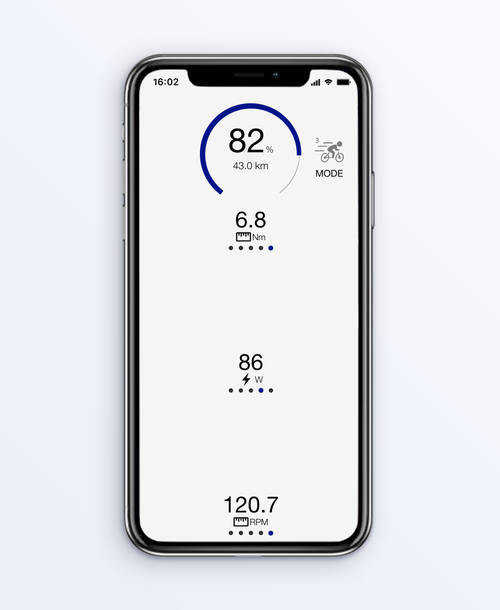 The app includes the following features:
GPS navigation and tracking
Speedometer
Technical overview, state of battery
Support, direct access to Fazua Service
Interact, share your rides with friends
Summary, analyze the collected data after your ride in detail
"The idea behind the Fazua app was to display all data the Fazua evation drivesystem is measuring of the rider. By doing so the app allows completetransparency about data of the rider and the system at the same time combinedwith accurate GPS tracking which allows riders to analyze their training asprecisely as possible.", explains Fazua Head Developer Pablo Diez.
All bikes equipped with a model year 2019 remote are already compatible with the app. Serials starting from 1805113000 are matching. If the bike is not compatible yet, please head to a local Fazua Service Partner and ask for the dedicated Remote Exchange Program.