From now on all eBikes with Fazua drive systems can be converted to conventional bicycles in just one step. Thanks to a specially developed Fazua cover, the modular system of the drive manufacturer from Ottobrunn now comes into its own.
The 400 g light aluminium cover is hollow and fits exactly into the down tubes of all bikes equipped with the sporty evation drive. The hollow space can then be used as practical storage for repair kits, tools or food.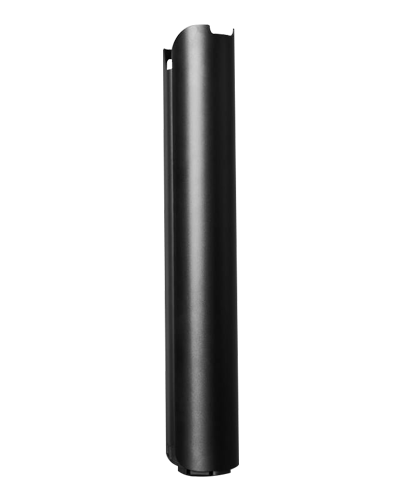 The 2-bikes-in-1 concept was an essential component in the development of the drive system. This enables every rider to decide whether to adapt his bike to the desired tour. Maximum flexibility for each rider depending on training partners, route and training focus.
By exchanging the motor unit and battery with the cover, the bike weight is decreased by 2.9 kg.
The matt black cover can be purchased from at any Fazua Servicepartner.
Weight: 400 g
Costs: 84 € (RRP)
Fits any Fazua powered bike