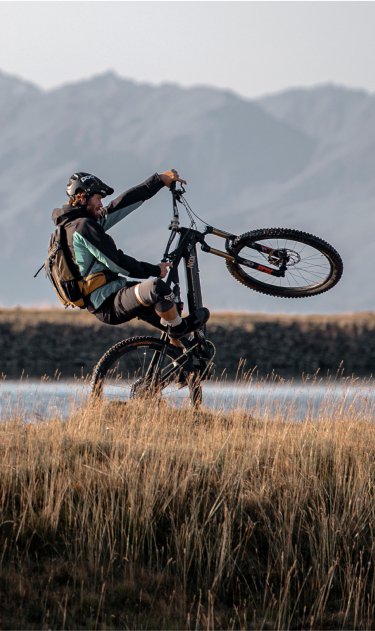 Register your FAZUA Product
Register your FAZUA product for Warranty
Congratulations on your purchase. We hope you will enjoy Better Rides with your new bike empowered by FAZUA.
Porsche eBike Performance GmbH offers a 2 years voluntary manufacturer warranty in accordance with the Terms and Conditions for Voluntary Manufacturer's Warranty available for review and download here (hereinafter "Warranty Terms"), subject to registration. You need to register your personal details and your FAZUA product within 3 months of purchase using the form below. You will then receive a confirmation with all key information which will create the warranty agreement between Porsche eBike Performance GmbH and you based on the Warranty Terms.
You will profit from the following benefits subject to the Warranty Terms:
Get 24 months of warranty directly towards Porsche eBike Performance GmbH
Fast processing in the event of a warranty claim
If the receipt is lost, you can still claim the warranty
By completing the online registration, you acknowledge to have read and accepted our Warranty Terms.
Fields marked with an asterisk (*) are mandatory and must be completed.
Having trouble with your product?
Contact us in the event of a warranty claim.
Downloads

You can download our Warranty Terms as a PDF here.

Warranty Terms