Fazua evation
The
drive system for Performance e-Bikes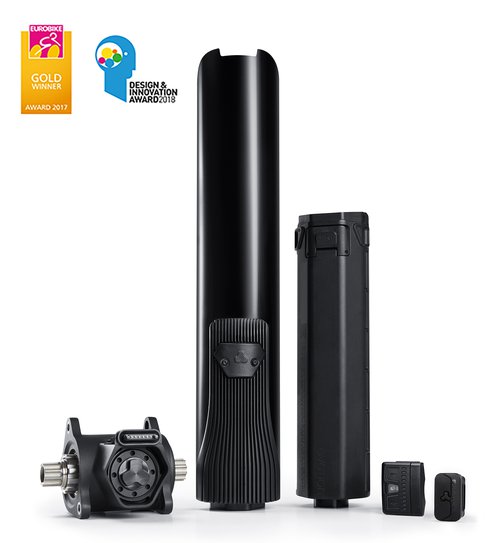 evation
At speeds above 25 km/h, a freewheel fully disengages the motor from the bottom bracket gearbox.

evation then gives you the freedom to enjoy assistance-free pedaling without feeling any resistance from the motor.
Why choose the Fazua eBike drive system?
Uniquely lightweight, modular and responsive: With a total weight of 4.6 kilograms, the Fazua evation drive system is probably the most discreet mid-mounted eBike system on the market.

Whether you're riding off-road or in the city, this hybrid drive system provides you with optimal assistance whenever you need it.

EVATION DETAILS DEALER MAP
Lightweight
The lightest and most compact mid-mounted motor system
on the market.
Integrated
The slim in-tube solution gives bikes a non-motorized appearance at first glance.
Natural
Unique natural riding feel without mechanical resistance above the legal speed limit.
Hybrid
Electric or natural—your choice!
Bike types
Fazua drive systems fit all kinds of frames. What's your style?
Cycling has evolved rapidly over the past 10 years. There are now a greater number of bike categories and more diverse riding styles than ever before. This might have you asking: Who is the right fit for the Fazua evation system?The answer is that our system is a perfect fit for anyone looking for subtle assistance while still maintaining a desire to feel strain on their muscles. Whether it's a gravel, road, mountain or city bike, Fazua is the ideal system for active lifestyles.Learn more about bikes fitted with the Fazua evation system.
Your ticket to the most advanced eBike drive system around
Visit your local dealer and request a test ride
Find exclusive dealer tools and the most up-to-date Fazua news
Become an expert and provide a high-class service
Be part of our dealer map network
Place orders through our B2B online shop
@fazua_official on instagram
FOLLOW US!