FAZUA App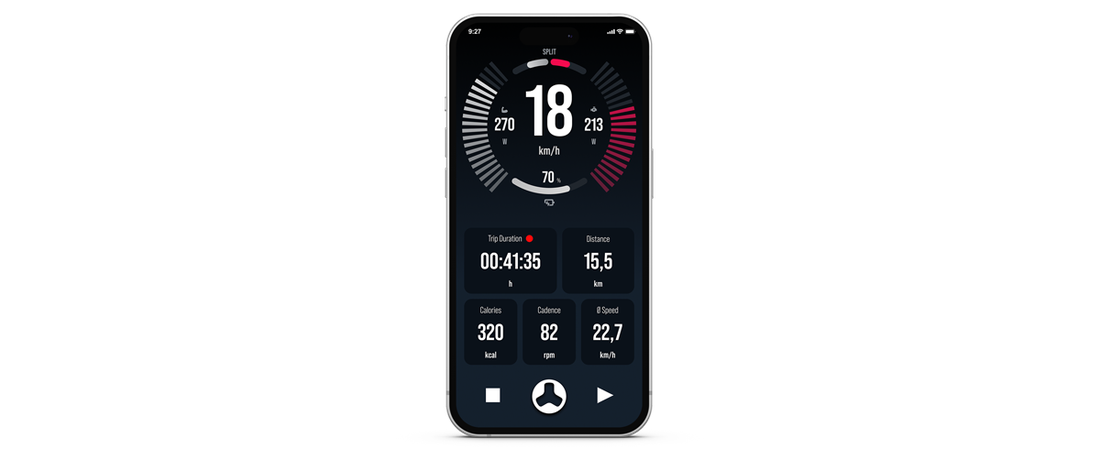 The FAZUA App is the control center for your FAZUA bike. View live riding data, change your assist mode settings and download new riding profiles, whenever and wherever you want.
Features
Rider Dashboard
Use the Live Rider Dashboard while riding and keep track of all important riding data
Shows you live motor power, rider power, battery level, speed and current cadence
Shows distance traveled, duration of ride, calories burned and average speed if needed
Customizer
Answer simple questions about yourself (e.g. fitness level, height), your intended use (e.g. road, tours, trails) and your riding style (e.g. smooth vs. aggressive, more range vs. more power). Based on your answers, we calculate and personalize your E-Bike's handling for the Breeze, River and Rocket support modes with the help of a complex algorithm.
Create your own personal riding experience – exclusively coordinated to you and your needs. You can always adjust the support mode settings as and when your needs change.
Save your settings in as many support profiles as you like and give them their own titles, descriptions and profile pictures.
As an expert, you can naturally refine your profile's settings. Each parameter can be easily and precisely adjusted, even at a later time.
All your profiles are stored in the FAZUA App – you can access them at any time and choose the right one for your next ride.
Profile Store
Browse different public profiles for inspiration.
Get a selection of profiles designed by FAZUA for different riding experiences and purposes.
Download new profiles that suit your needs from the Store.
Already up to date?
To be able to use the new FAZUA App, you first have to update your FAZUA Bike. You need the latest FAZUA firmware so that the FAZUA App can connect. Find out how to update your firmware here.
If you own a FAZUA RIDE 50 Drive System, you also need to update your Bluetooth chip. For technical reasons, this update can only be done using the FAZUA Rider App. Don't have the FAZUA Rider App on your smartphone yet? No problem! Here's an easy step-by-step guide: Update Connectivity